Rewind Festival hosted an official wedding reception at Scone Palace.
Lovebirds Michelle Slater and William Colville won a competition to have their wedding officiated at Rewind's hugely popular inflatable chapel on site at Scone Palace, Perth. The ceremony was conducted by celebrant and humanist Lenny Love with Michelle and Williams' loved ones and friends in attendance.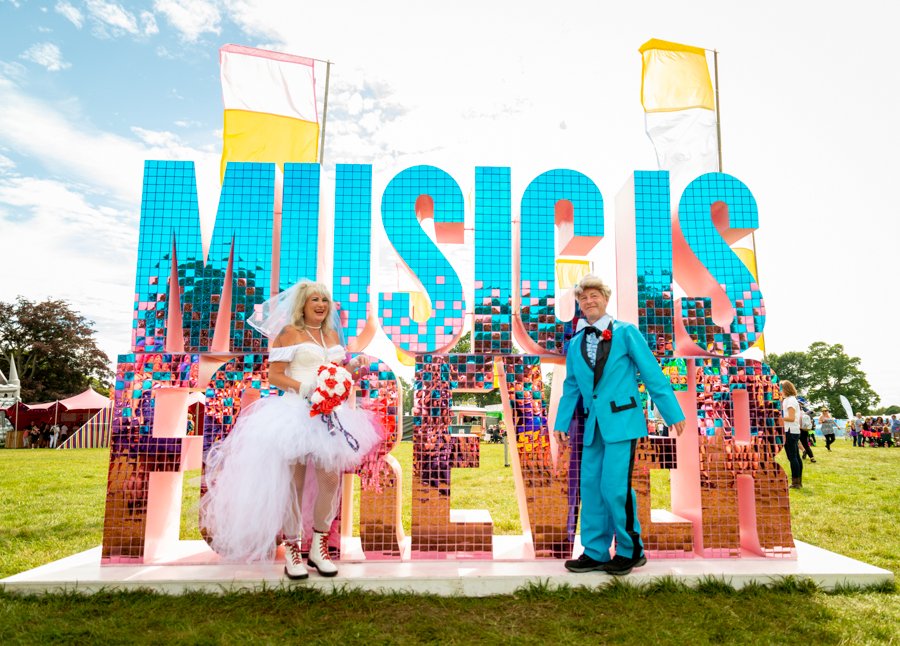 The couple walked down the aisle as some of the biggest stars of the 80s took the stage, including OMD, Howard Jones, Tiffany, Martha Wash (Weather Girls) and The Skids.
Tomorrow 22nd of July will see Status Quo headline, with performances by Bonnie Tyler, Midge Ure, The Boomtown Rats and more.
We're not planning to charge you to see our content, we just ask you to support us by continuing to visit and follow our social media. We're not a newspaper, we are a community news website. Contact our newsdesk if you feel we need to know about your news.