The Scottish Government has announced the lockdown is to ease next week, named as Phase 1.
If the evidence shows transmission of COVID-19 is under control and the number of infectious cases continue to decline the Scottish Government will consider moving to Phase 1 of the route map following the next end-of-cycle review date on 28 May.
The NHS Scotland test, trace, isolate and support system – known as Test and Protect – will be ready for expansion in all 14 health boards from 28 May.
A plan agreed between councils, professional associations and parent representatives to partially reopen schools from 11 August, subject to scientific advice that it is safe to do so, has also been published today.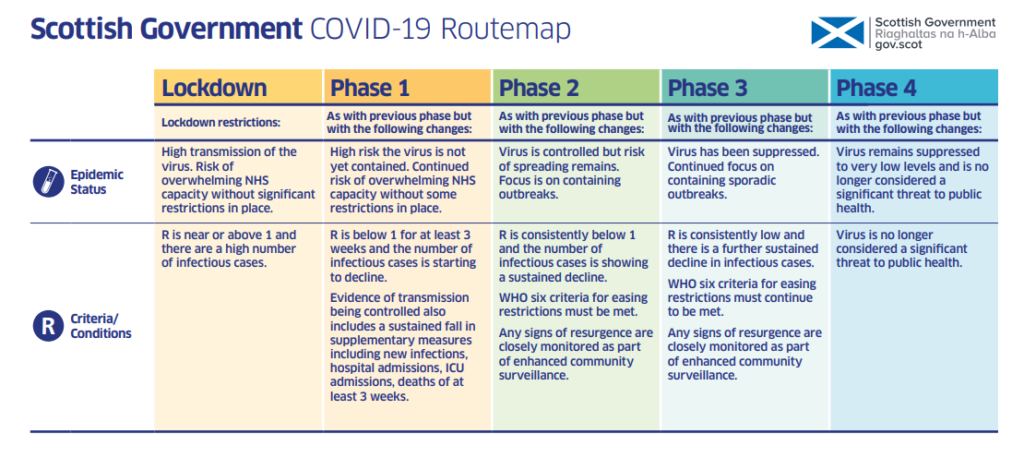 Ms Roseanna Cunningham MSP, Member of the Scottish Parliament for the Perthshire South & Kinross-shire constituency, said:
"The lockdown has been a hugely important stage in controlling the spread of the virus but we can't live this way forever and everyone wants to get back to some sense of normality as quickly as is safely possible.
"While we need to move carefully and gradually, the route map laid out today by the First Minister clearly sets out the steps that will take us there.
"Although the weekly numbers of deaths are falling, every death from this virus is a death too many and we cannot risk another peak – so every move we make must be in line with our own circumstances.
"If we continue to work together, sticking to the advice which will help suppress the virus further, then we will be able to move through the phases that have been outlined as quickly as we can, and get back a way of life that is as close to normal as possible."
We're not planning to charge you to see our content, we just ask you to support us by continuing to visit and follow our social media. We're not a newspaper, we are a community news website. Contact our newsdesk if you feel we need to know about your news.